1. How much does your membership cost? What is the difference between free and paid membership plans?
Standard membership is free forever and you can stay with us as a free member as long as you want. As a free member you can use all features of the site excluding composing your own written message to other members, comments and personal services ("personal matchmaking service", "coaching", "psychologist services" etc.). Free members can reply to messages of other paid members. So when you upgrade you account to paid one you pay not only for your own messages but also for replies to you from other free members.
Basically there are 2 paid membership plans: Silver and Gold. If you want to compose your own written messages to other members than Silver membership plan is for you. It starts from $7.80 per month and depends on the period you prepaid.
Are you tired of online dating and sifting through thousands of profiles? Are you NOT finding anyone who meets your standards? Let us find your PERFECT match and meet someone special you are looking for! We offer a highly personalized and easy way of meeting new people through our introduction service and making successful matches for many years. We carefully match you to other Jewish professionals with similar interests and values. We work with educated, cultured, successful men and women, with a strong desire for a lasting relationship or marriage and matching quality Jewish singles from all over the World. If you are interested in highly personalized matchmaking services and want to make meeting your match as quick, simple and enjoyable as possible than Gold membership (that includes personal matchmaking service) is the best choice for you and it is $270.00 per month.
Our personal matchmaking service "step by step":
We appoint a personal matchmaker for you
We are searching your match in accordance with your preferences.
We carefully interview all your matches before we send you their profiles & pictures.
We send you a match's profile & photo by e-mail.
We send your profile to this match if you are interested in this person.
We contact your match and organize teleconference or other contacts between you and your match.
You will receive from 1 to 3 introductions each and every month, but we believe in quality introduction rather than quantity.
For more information about additional services please visit our Services page.
2. Why you need my phone number?
Your phone number you provide us with will not be displayed on your profile and will not be visible to other users. This information is strictly confidential and to be used to provide you with our services and communicate with you by our staff if necessary. Please read our Privacy Policy for more details.
3. I have forgotten my password. Where can I set a new one?
Please, click  "Login" button, click "Forgot password?" and enter the email address you registered with. You will get a link to reset a new password by email.
4. Match alert emails  
We email you ALL new members profiles of opposite gender by default. If you are interested only in new members filtered by some options (age group, countries, ethnicity, religion etc.) please update your personal Match alerts that is available via your Home page.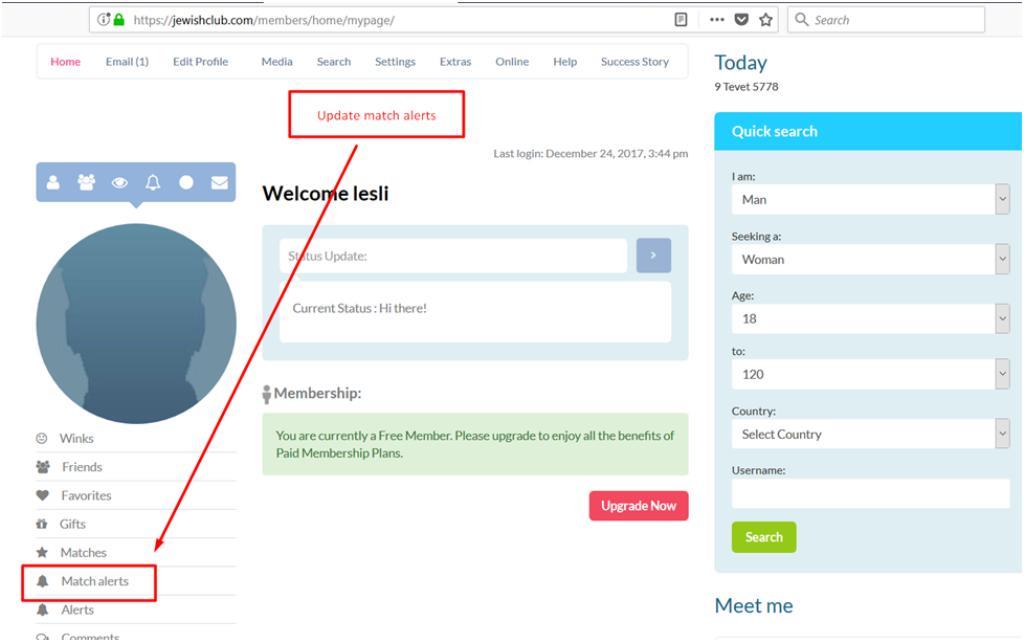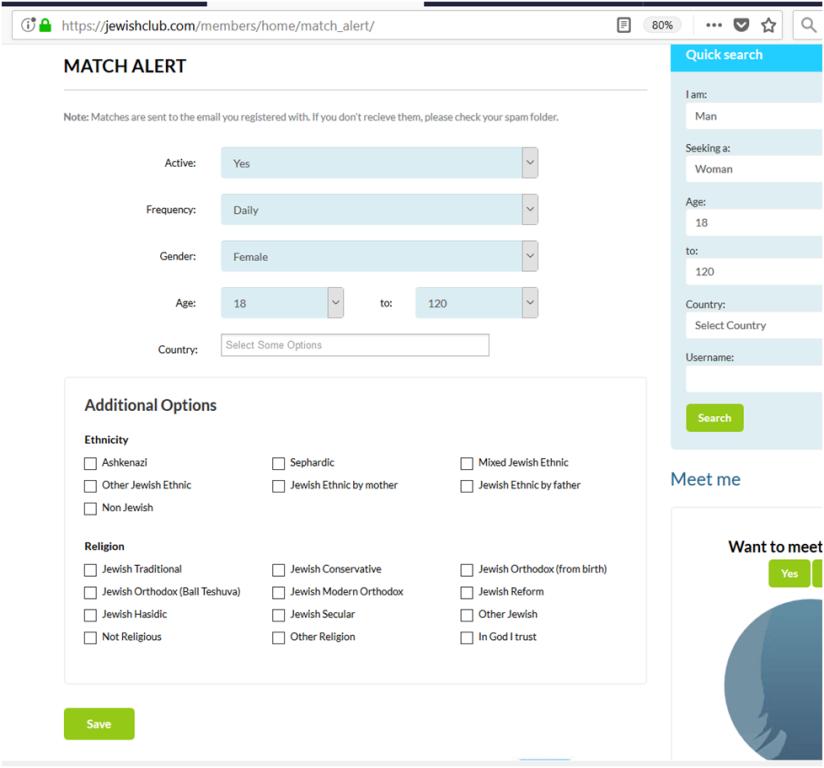 5. I am married and want to delete my profile, how to do that?
We are happy to hear that. Please login into your account, select menu "Settings" and "Delete account". We are very pleased to know that many of our valued members found each other and successfully got married through our site that is in operation since 1998. If you met somebody via our service, you are in love and successfully married, please, add your happy story via main menu "Happy stories" or email us your happy story with photos (preferably with children). We will publish your success story with your photos on our site as it is and without any moderation. If for any reason you don't want to disclose your personal information for public access, please let us know and we will post your story anonymously or just take your message into account for our general statistics. You can also call us at +1 347 521-3989 and tell us your happy story. Please share your happy story and let other singles know that finding your love via our site is reality! If you have not found your ideal match yet please trust us that you will certainly find your love!
6. Do I need to post my photos?
You aren't required to post your photos, but it's highly recommended. A profile with photos is likely to be browsed 10 times more often than those profiles without them. A nice photo of yourself adds personality and presence to your profile. Your photos should show more than just what you look like, they should communicate your personality and the things that you love in your life. Keep in mind, you can always replace/delete/edit/rotate your photos, manage who sees them: all visitors of our site, members only or friends. Moreover, you are able to upload your private photos and share them only with members you added to your favorites. So again, we recommend you add your photos.
There are 2 types of your photos to be uploaded to the site: your main photo for your profile and additional photos for your albums. You can also create albums for all visitors, members only, friends and private. You will see detailed instruction how to upload your main photo for your profile in "Edit Profile" page and how to create your albums and how to upload photos there in "Media" page.  Please feel free to send us your photos by email: support@jewishclub.com and we will upload it for you within 1 business day if you experience any difficulties to upload your photos yourself.
7. Basic, advanced, distance and near me searches
Members can search other members with different options and also can save searches for quicker searches of previous saved searches. "Near me" search allows to search members profiles who are near you geographically. "Distance" search allows to search members profile who are located on the radius from the city you specify in the distance search form.
8. Meet Me
You can click on profile photos and answer "Yes" or "No" if you want to meet that member. If you click "Yes" than email will be sent to this member that you want to meet him/her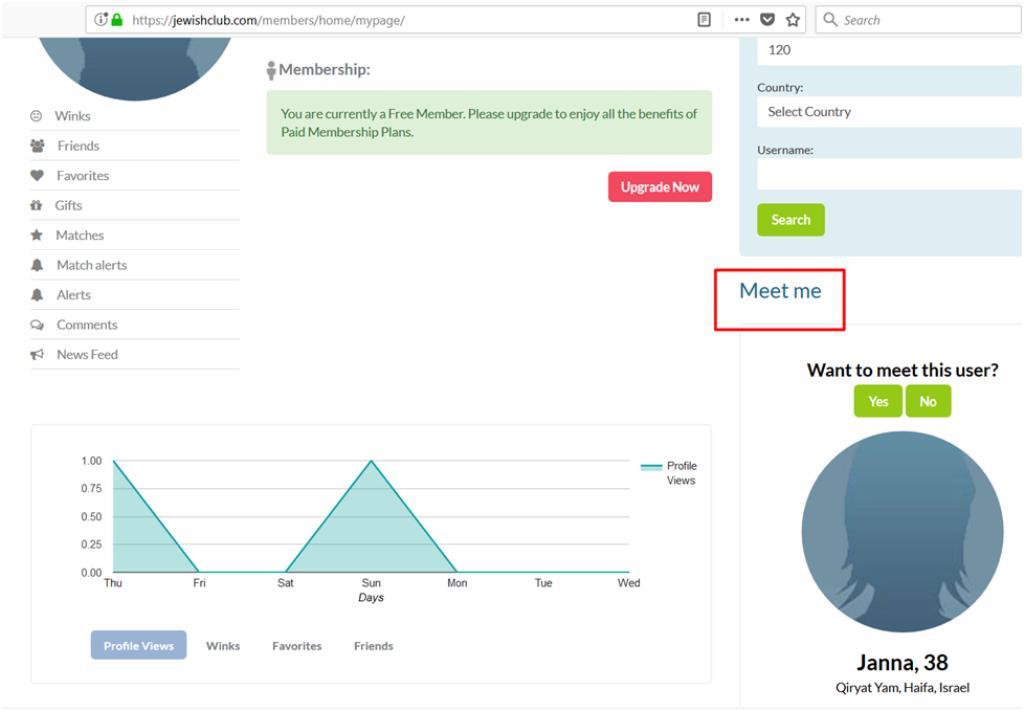 9. Date Tracker
Members can track the dates they've been on with other members and make their own confidential notes. By viewing a profile simply click on the icon called "Date Tracker" and that profile will be added to the Date Tracker.
10. Trending
Now you can see what profiles (trending) have the most Friends, Winks, Flirts, Favorites and Emails. This shows you who is getting the most attention. You can filter it by gender as well.
11. Profile Commenting
Members can now comment on members profiles. Comments go to the member for an approval. Members have the ability to delete comments that they have previously approved.
12. Member Blocking
Members can block other members from emailing them. This is a great tool in the event you don't want to receive an email from that member.
13. Media files
Members can upload their additional photos for galleries, audio and video files via Media page. Your main profile photo can be uploaded via "Edit Profile" page.
14. Friends
Members can add other members as Friends. Any member that is added will automatically become available in the "To" field when composing a new email and also will be added to friend list.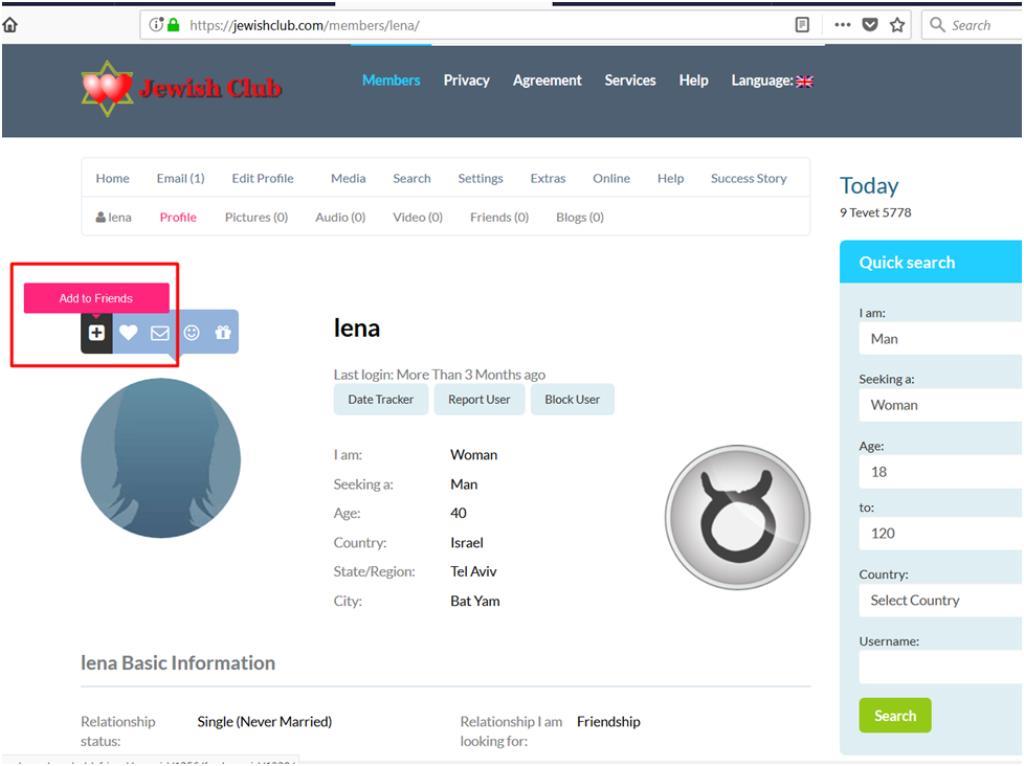 15. Favorites
Members can add other members as Favorites and list of those members will be available in Favorites list. Your private photos and media files will be available to members you added to your Favorites list.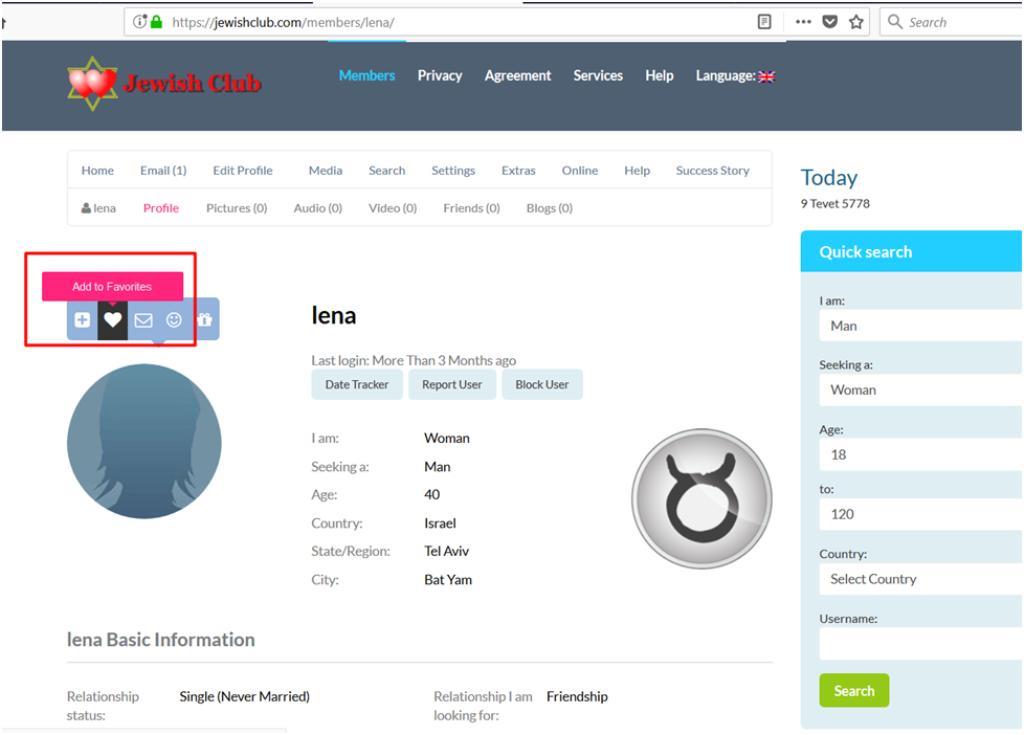 16. Viewed Me/I Viewed
Now your members don't have to worry about finding those profiles they have viewed. Simply click on "I Viewed" to get a list of all the profiles you have looked at. You can also see who's viewing your profile by clicking "Viewed Me". This is great to see who's been checking you out.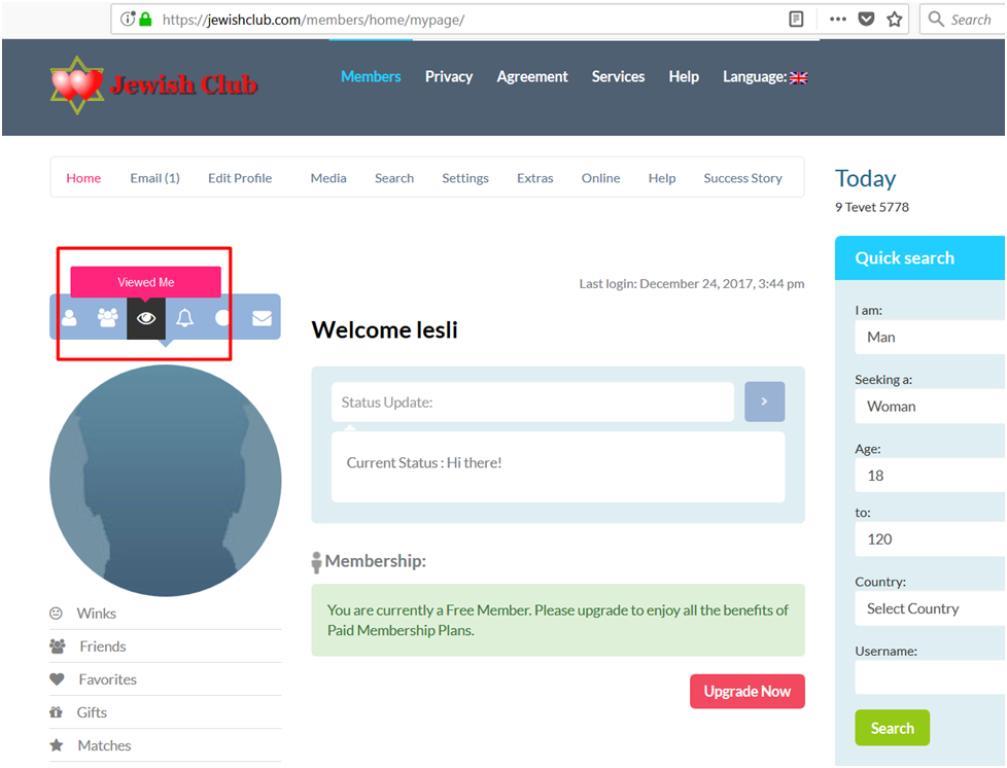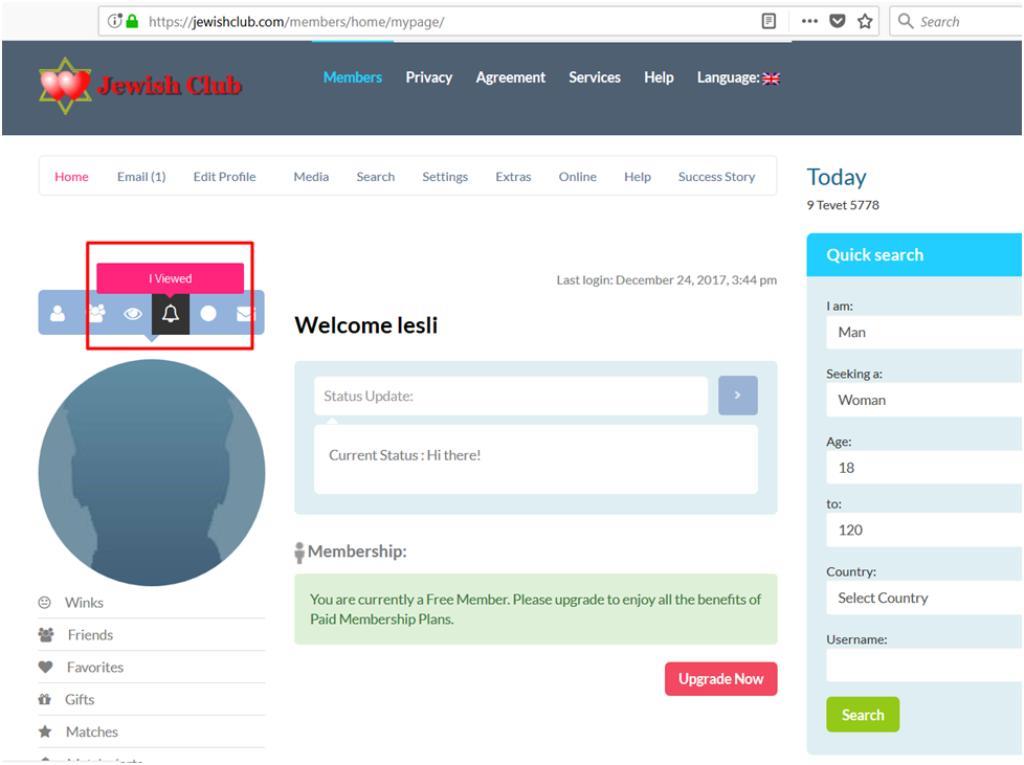 17. Alerts
All members will get alerts when they login. Alerts are made up of new Friends, Emails, Winks and more.
18. Who's Online
This will show all members that are currently logged into the system (who is online). You can filter it by gender and age.
19. User Privacy
Now members can set up their own Privacy Options. These are set for viewing profiles, photos, galleries, audio etc.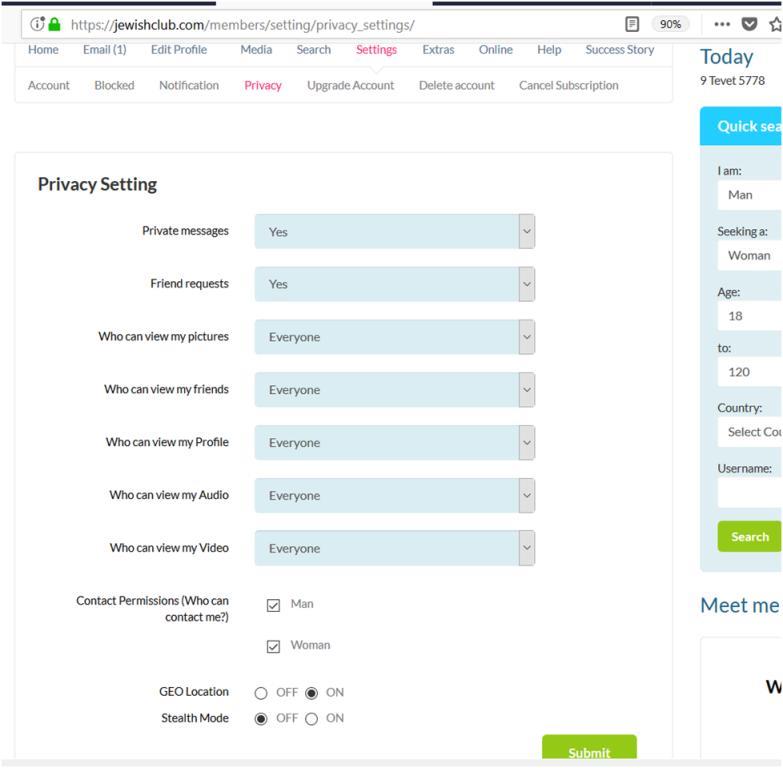 20. Virtual Gifts
Now you can send other members virtual gifts by sending graphic presents to them that appear on their profile. Virtual gifts can be made to appear or hide on the members profile page. Members have the ability to delete virtual gifts that they have previously approved. When a virtual gift is created the user is notified of the virtual gift
21. Winks
Members can send to other members predefined "Wink" type messages like: I like you, Have a nice day etc.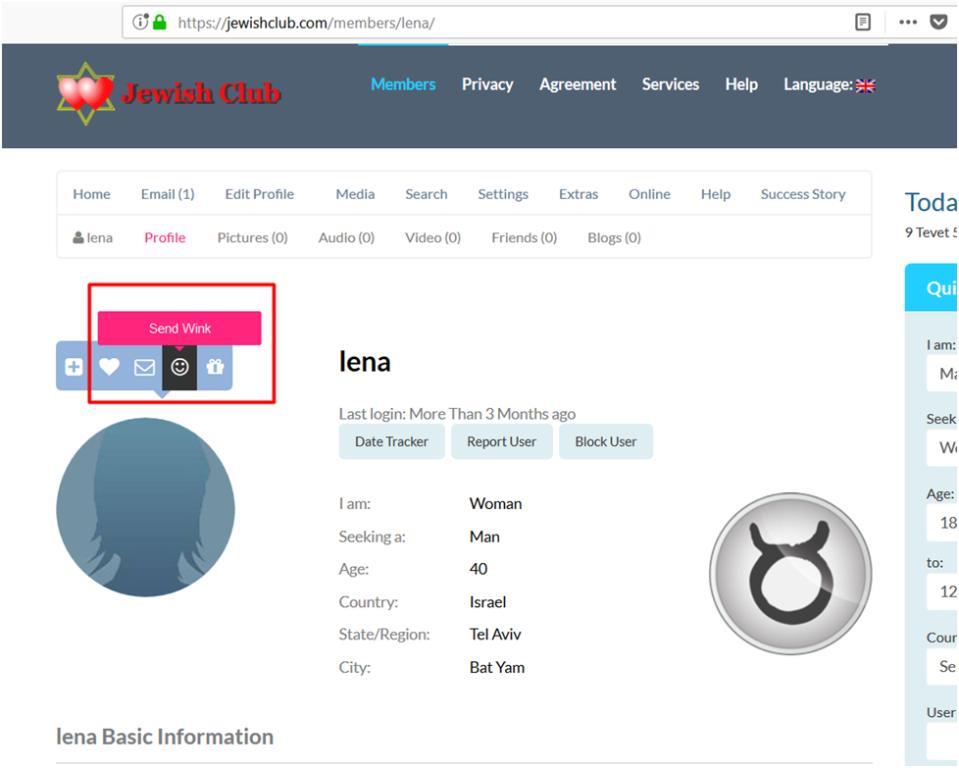 22. Enhanced Email
Members can now have an enhanced email inbox complete with compose, sent items and deleted items. Members can email directly from a users profile. Once you logged into the site you will see the number of new messages in Email menu. Enter Email menu and read your message by clicking its subject.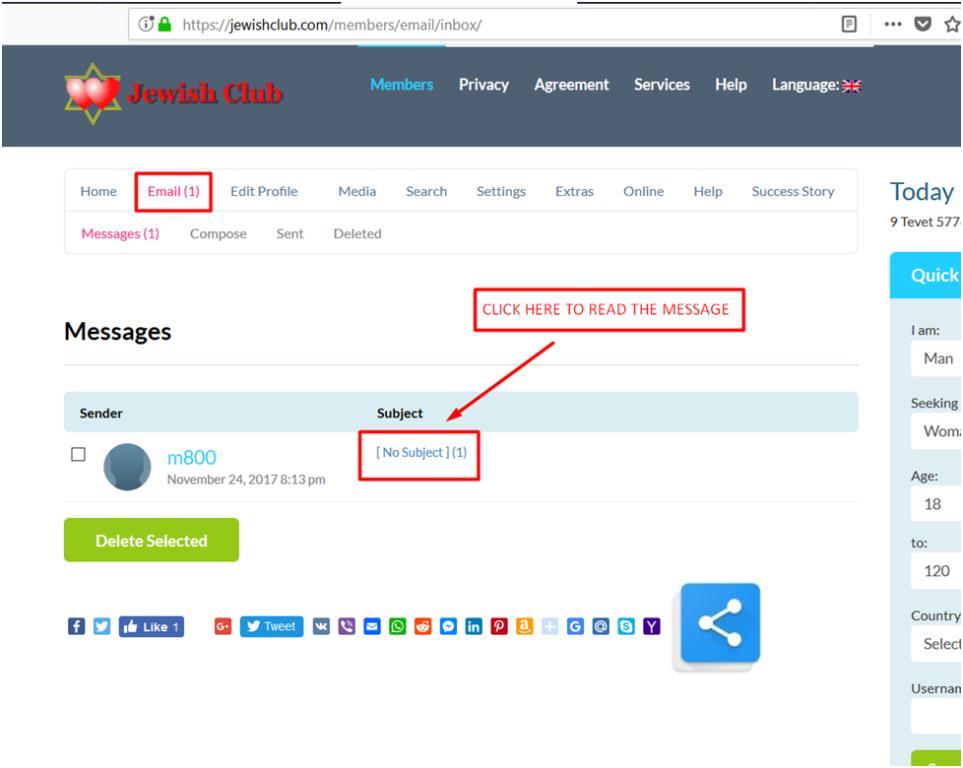 23. Integrated Blogs
Now you can post blogs. This feature lets you to write blogs and those blogs will appear on your profile.
24. Steal Mode
Turning Stealth Mode "ON" will make your profile invisible to other members. This option is available via privacy settings.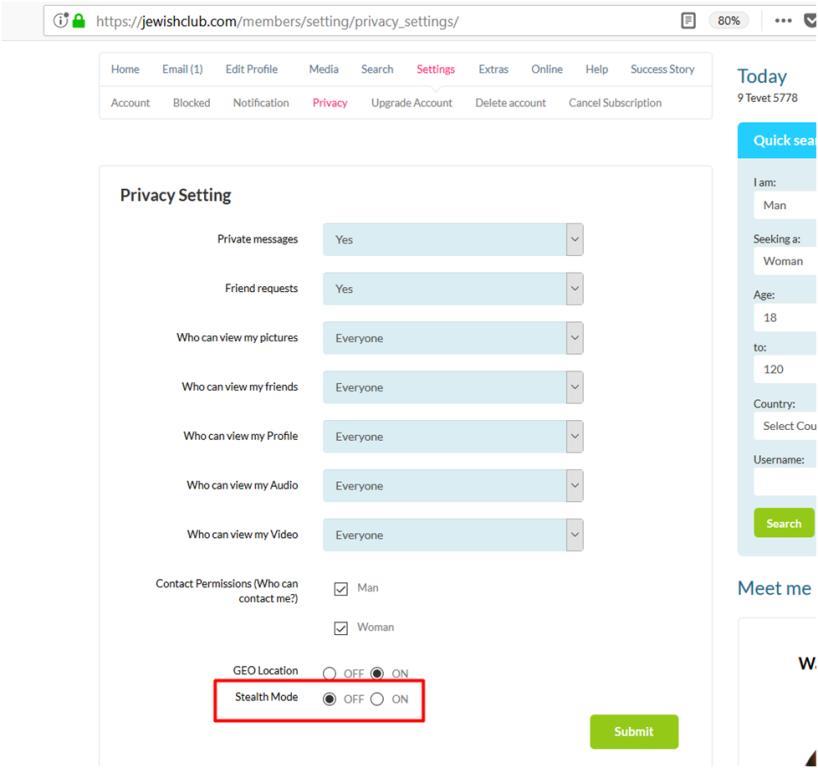 25. Are you successfully married and would like to donate for further JewishClub.com development in order to help other Jewish Singles? You can donate here
Have you any other questions? Please, contact us via email support@jewishclub.com  or via the following form bellow: